And so the 4th bag has been won by lucky Dawn Ng, an active member of the MFP FORUM. You can still try your luck for the remaining 3 brands – YSL, Miumiu & Chanel. Oh yes, Chanel… *inhale.. exhale*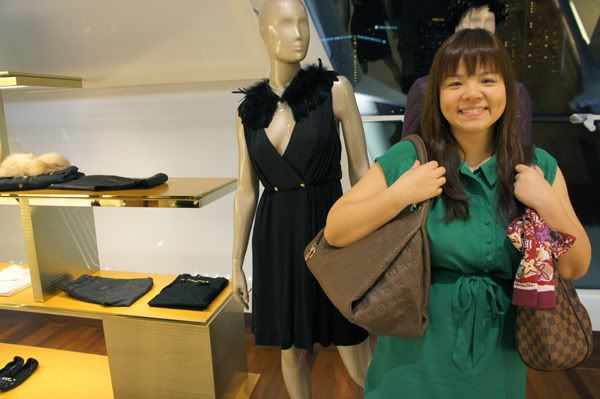 Are you green with envy? Cuz I sure am and since it's her bday month. MFP was so nice to let her top up 50% to a gorgeous Louis Vuitton Monogram Empreinte Artsy Ombre!
Nice bag, yeah? I think it oozes style & class, so much sophisticated looking than the usual brown monograms.
Anyway, all hope is still not lost yet. You can still participate in the draw for the remaining 3 bags. So you're lemming for something Miumiu, YSL or CHANEL (YES!!!!), then hurry up!
Campaign Period: 01 October 2011 – 27 November 2011
All lucky draw chances are valid for ALL 7 lucky draws.
| | | |
| --- | --- | --- |
| Draw Item | Promotion Cut-off Date |  Draw Date |
| Draw 1: Balenciaga | 14 Oct 2011 | 17 Oct 2011 |
| Draw 2: Prada | 21 Oct 2011 | 24 Oct 2011 |
| Draw 3: Gucci | 28 Oct 2011 | 31 Oct 2011 |
| Draw 4: Louis Vuitton | 4 Nov 2011 | 8 Nov 2011 |
| Draw 5: Yves Saint Laurent | 13 Nov 2011 | 21 Nov 2011 |
| Draw 6: Miu Miu | 20 Nov 2011 | 28 Nov 2011 |
| Draw 7: Chanel | 27 Nov 2011 | 05 Dec 2011 |
More photos over at LV Winner at Island Maison