Bored? Shhh… I'll let you in on a secret.
 Sometimes, instead of mindlessly browsing the web or fiddling with your handphone, hoping that your friends would hurry up their response in group chat. Why not join the like-minded ladies in  My Fat Pocket Forum to share and discuss on beauty,fashion and lifestyle.
Other than gaining information and sharing tips in a community that feels like family, you also get to participate in the Friday Freebies Giveaways. Sometimes, a resident blogger hosts a premium giveaway too. Now, who doesn't like freebies?
Just under Beauty alone, there's an array of topics from aesthetics to cosmetics to skincare. If you need recommendations on which skincare product to use or which aesthetic procedure to consider, it's all in this forum.
The fashion-savvy is not forgotten with a wide category of fashion topics in Fashion such as Fashion Spotting to keeping abreast with the latest Fashion Trends & News. Zoom in to niche categories to discuss about your fashion weakness in Bags, Clothes or Footwear Discussions.
Then there's a Lifestyle section where folks have a casual chit chat, share the latest eateries to try in Good Eats or even talk about their beloved pets at Pets Playground. Or if celebrity gossip is your thing then you must check in the Gossip section.
So what are you waiting for?
Just thought I shared with you the top 5 Fashion articles from My Fat Pocket which I dig.
#1 – Photographer Fashions Barbie into Serial Killer
Definitely not child's play here, check out how Photographer Mariel Clayton twists and bends the doll's limbs to fashion the blonde into a serial killer and sadist.
#2 – The Bandage Dress has been Reinterpreted
Herve Leger's body con bandage dress has redefined fashion. Check out this article if you're a fan of this body hugging dress! Even blogshops are emulating these flattering designs and coming up with their own manufactured pieces.
#3 – H&M Opens in Singapore on September 3rd

Because I'm excited about their Singapore flagship store that's opening next month! If you didn't know, they will be opened for business on Sept 3rd 2011 at Orchard Building. Don't say you've not been warned! Better mark your calendars now.
#4 – Reflections of Alexander McQueen
Because Alexander McQueen was one of the Fashion World's greatest loss with his dismiss. Do check out the article to see style with an eccentric twist. That's Alexander McQueen for you.
#5 – Death by cute: Vivetta's cat skirt
Even I, not a cat lover, am swayed by the cuteness of this skirt. Don't you agree that this is such a darling little skirt? Just look at the adorable cat ears sticking up above the pocket.
And now for my Top 5 Beauty Articles:
#1 – 8 Common Mistakes when Applying Falsies
I apply false lashes so often and can't live without them. This article tells you the Don'ts when it comes to using these enhancers to open up your peepers. A good read, indeed!
#2 – Dear Make-up, Let's Contour.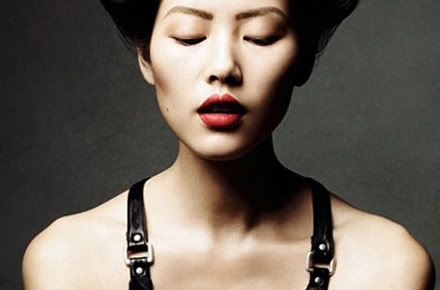 Learn the secrets on how to look slimmer or achieve bigger eyes with just your cosmetic and make up tools. You can get picture perfect looks when done correctly.
#3 – Beauty Routine For Every Occasion
Read on to find out the different beauty routines to different occasions and you may just find one that suits your needs. Skin dehydrated from clubbing last night or sun-tanning over the weekend? Fret not, the recommendations in this article would help you get back on the path of glowing skin.
#4 – The 9 Biggest Sun-Protection Mistakes
The sun – we love it for the sun-kissed skin it gives us but too much of tanning would result in photo-aging. Wrinkles and pigmentation are never sexy. If you have been religiously shunning the sun, you still can check out this article to see if you're doing it right.
#5 – 17 Bad Skin Habits
This is a great checklist to see if you're committing any of these beauty sins. We all long for a beautiful complexion and this article comes in handy with all the No-Nos you should take note of.
Hope you enjoyed my MFP picks as much as I did