It's barely a month since the Christmas holidays and now it's almost Chinese New Year already. I'm overwhelmed by the number of festive holidays though I am not complaining all thanks to the long weekend which I am sure most of us are looking forward to.
So what is Chinese New Year for you? For me, it's getting bombarded with questions like 'When are you going to have children?' and what's not. It's no surprise why most youngsters (do I still have the privilegde of calling myself one =x) shun this particular festive holiday. Those who ain't married are asked about marriage. Those who have just graduated are asked about their jobs or the lack of one. It seems like the nosey relatives have nothing much to talk about then to pester us with the neverending questions. So what witty answers have you prepared in anticipation of the irritating queries you will receive this CNY? I've yet to come up with my list.
On a lighter note, there's good food to look forward to whenever it's CNY. Starting with the CNY goodies such as pineapple tarts, bak kwa and other CNY specialty cookies. My hot favourite would be pineapple tarts. I don't drink pineapple juice nor do I take pineapple as a fruit because I find it rather disgusting. However, it's a whole different story when it comes to these delectable tarts. And I'm blessed with this tin of HOMEMADE (mind you) pineapple tarts from my lunch kaki 😛
Other than the goodies, there's the family reunion to look forward to and you get to enjoy mouth-watering dishes such as abalone amongs the other seafood offerings. So I say, the abundance of good food defintely makes up for whatever irritation you face with your relatives and their incessant questioning. So any clue on what to wear, what look to spot or even where to eat during this festive season? Just check out the MFP articles available :
Where to have family reunion dinner; the top 5 best chinese restaurants picked by the MFP team:

How 'bout a revamp for 2012, change into a brand new you with a whole new look. Start taking care of your skin because 5-10 years down the road, you would be thankful that you did. Check out how the MFP Editor Bianca did hers at My Good, My Bad but Never Ugly 2012
If makeup can't hide those flaws, do not panic. You still can look glamourous on Chinese New Year with a quick little fix at the aesthetic clinic. Check out how these non-invasive procedures using Botox can help with your looks and confidence in Top 10 Things to know about Botox.
Also check out the new colors of 2012 and be inspired by the upcoming trends for Chinese New Year. Will you be sporting a cheongsum? Course I would be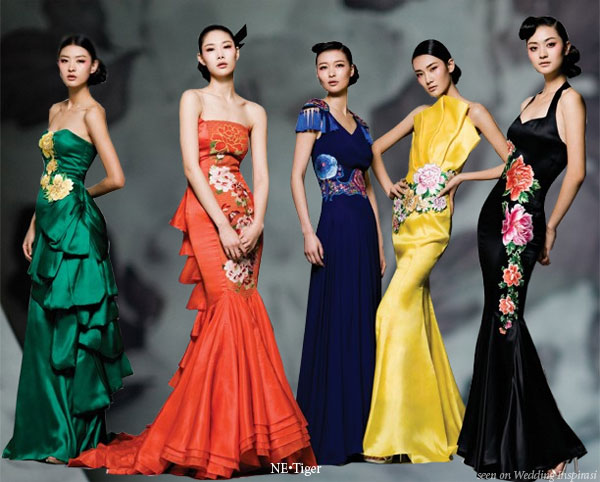 Modern Cheongsam for Dragon year
I wish my cheongsum was as pretty as the ones above though.
Anyway, have an awesome CNY, may it be a prosperous Dragon year for you with lots of blessings!