Here's my review as promised

I have been taking the pills from the Beauty Radiance set for close to a month already.
If you have not read my introduction on AFC & why collagen supplements will aid you with your anti-aging regime. Do check out my previous BLOG POST here.
In conjunction with their 40th anniversary promos, they have packed the collagen supplement into this limited edition set.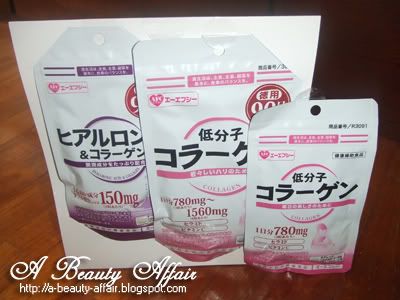 90-Day Collagen Beauty Pack x 1
90-Day Hyaluronic Acid & Collagen Pack x 1
FREE 30-Day Collagen Beauty Travel Pack x 1