Thanks to Fr3b & Hannah Holdings, I was invited to a Bawang Bloggers Mini Discussion.
Most people find this an "aunty" brand and I am not surprised.
As like many, I do share the same perspective.
However, they have launched a new range 'Royal Wind' targeted at the younger crowd, with diva Faye Wong as the endorser.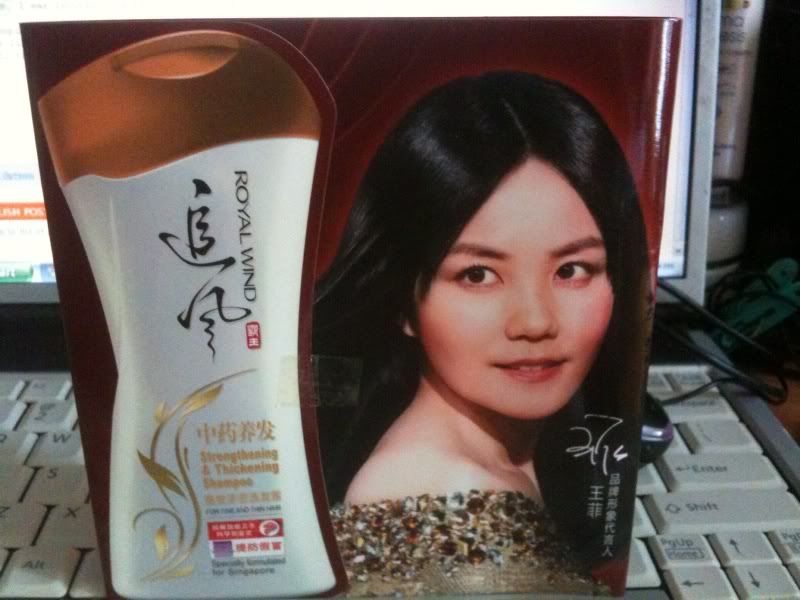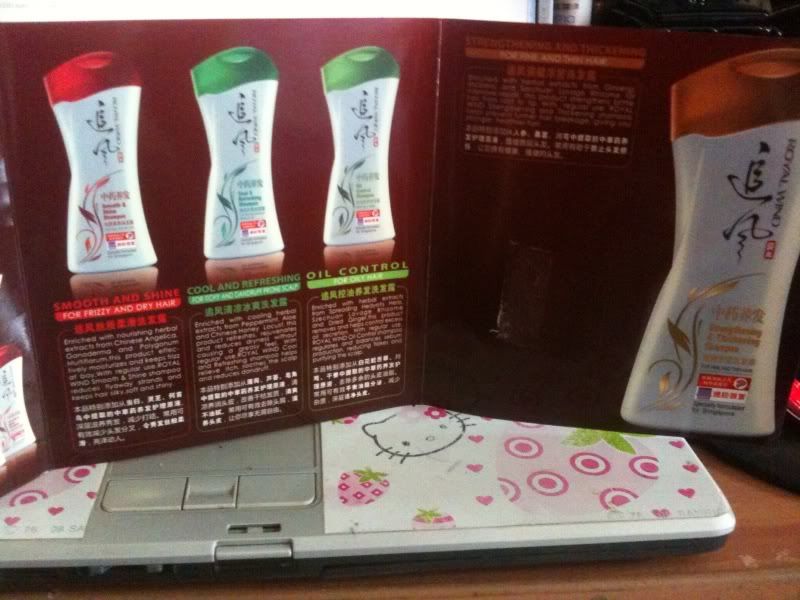 There're 4 products in this range; SMOOTH & SHINE for frizzy and dry hair, COOL & REFRESHING for itchy and dandruff prone scalp, OIL CONTROL for oily hair and STRENGTHENING & THICKNESS for fine & thin hair.
Bawang uses a variety of herbal ingredients in their products. Thus, the scents their shampoos give out tend to different from your normal chemical shampoos. Unfortunately, for the new range, I was only given the 'STRENGTHENING & THICKNESS for fine & thin hair' sample.
And since I am thankfully blessed with a thick mane, it didn't come in handy for me.
I tried it and was slightly put off by the ginseng scent. However, it was bearable and did not find its way to the rubbish bin. I find it a little too rich for me, maybe cause I do have rather thick hair so I guess it will be too nourishing.
What I wanna try next is the anti-dandruff shampoo. I tend to get flakes whenever I use shampoo that is too rich for my scalp. Luckily, the 'STRENGTHENING & THICKNESS for fine & thin hair' shampoo did not cause any unwanted flakes.
Thanks to Bawang & Fr3b for the goodie bag.
I had given the anti-fall set to my girlfriend's dad. He is a regular user of it, but I have yet to check with him on how he feels about this product.
I also passed the itchy scalp shampoo to my mom to try.
The anti-dandruff one has been sitting in a corner of my bedroom.
But fret not, I promise that I shall get down to trying it out soon and updating this entry.
Meanwhile, do go to Fr3b for your FREE Bawang samples.
Sample set includes:
2 Sample Packs Of Bawang Hair-strenghtening Shampoo
2 Sample Pack Of Bawang Anti-hair Fall Shampoo
Currently, the Royal Wind samples are probably not available yet.
I'm sure some of you have read about Bawang products containing cancer-causing agents in them. However, do note that the FDA have declared their products as safe.
As taken from the CHINA DAILY:
"The anti-hair-loss formula shampoo and its Royal Wind brand, produced by Guangdong-based herbal shampoo maker BaWang International Group, and that have been accused of containing the cancer-causing substance dioxane, are safe, the State Food and Drug Administration declared late Friday.
The administration said the amount of dioxins in samples of the alleged unsafe products would not cause harm to consumers' health. Officials, however, would not disclose the detailed contents of the substance."
Hence, you can be assured that it's a safe product and continue to Fr3b for your FREE Bawang samples